Hauling services are one of the most needed and most crucial services in the construction industry. With so many materials needed to be transported from different locations to the site of construction, it is necessary that contractors get reliable and trustworthy hauling services that they can rely on. These need to be timely, cost effective, and professionally managed in order to keep to deadlines and budgetary limitations. It is essential to choose a company that is professionally managed with a fleet of well maintained vehicles in order to ensure that there is no delay whatsoever in the project due to any delay in the hauling services.
Our Hauling Services Edmonton tick all these boxes, which is why we are the most trusted and reliable hauling services in the area for many years now. Our team of professionals manage the entire hauling operations from start to finish in a professional manner. Everyone from the management to the hauling drivers and safety staff are committed to our clients, which is why you can rely on us for a foolproof delivery of your materials, no matter what the size or scope may be.
Whether it is gravel, riprap, aggregate or other materials used in the construction industry, we use our fleet of well maintained vehicles combined with the latest technology to ensure that the materials reach the site on time, every time. Our fleet of vehicles for hauling include the tri-axle truck and trailer unit, single axle truck and trailer unit, end dump, and super B side dump. We have enough vehicles in reserve such that even if you need to scale up operations overnight, we can deliver exactly what you need without a moment's delay or hesitation. With GPS tracking, two-way radios, and Smartphone's installed in our vehicles, we are able to provide minute-to-minute real time tracking and supervision of vehicles so that clients know the progress of their consignment without any delays.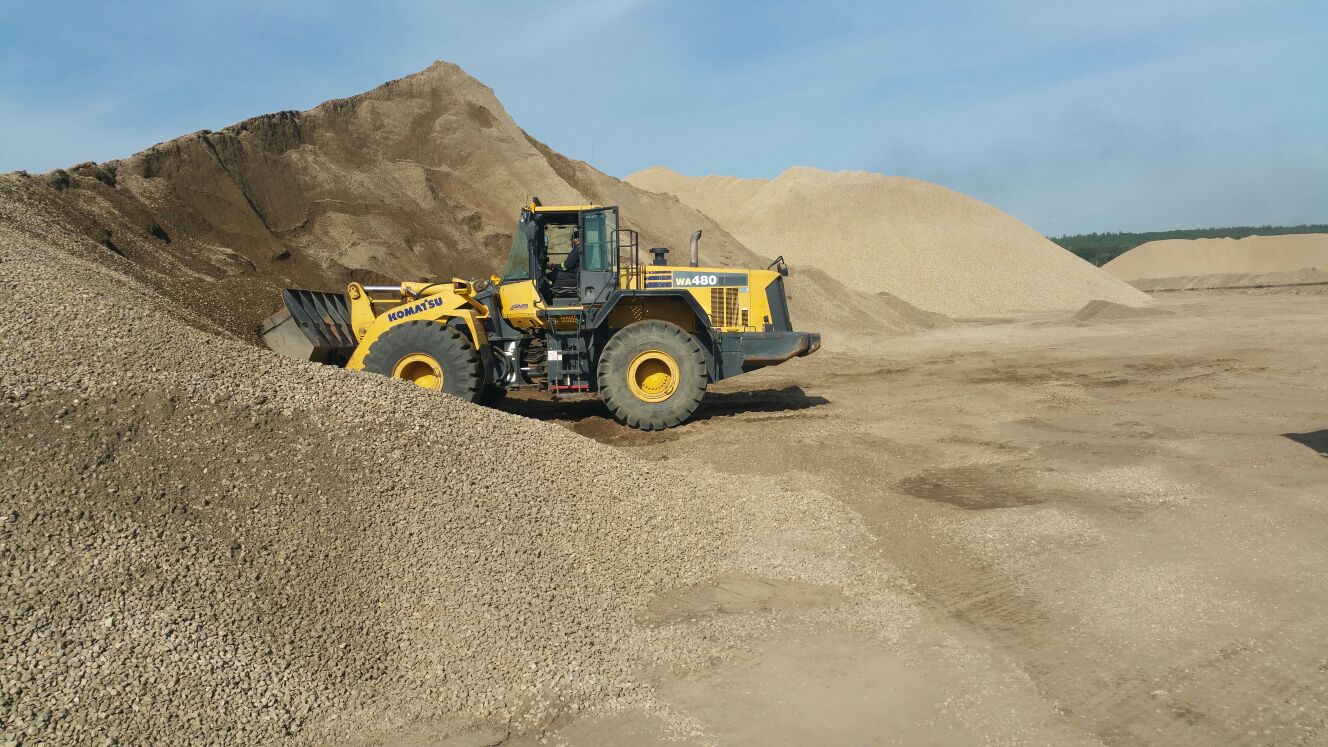 We work in accordance to the HSE requirements with safety officers being present in the office and on site (if requested on site). Our drivers are professionally trained and dedicated to their jobs, ensuring no delay whatsoever. Having the latest vehicles which are also well maintained there is no time wasted in maintenance either. We also maintain an open line of communication with our clients, which ensures that you know exactly where your Hauling Services Edmonton consignment is right now and that it will be delivered on time, every time!